The last few months have been a blur. Fishing has been replaced by the changing of careers, and as the holidays close fast, my standard deviation swings violently between a sure thing and skeptical at best. But that's the norm, so I'm told.
Last minute shopping has never been something I've embraced as practice, but rather, I've embodied a December procrastination through action. Choosing to shop on my terms, and on my time. So as I fall farther into the grips of study and week long training vacations, proactive gift giving will have to wait until 2013.
But as all good gifts are purchased under the gun, and nothing says I forgot your birthday like a small blue box from Tiffany's, Redington's Form Game Rod fits the bill as a perfect last minute "buy", to sneak under the tree.
Having squandered a few afternoons with the 4'2" practice rod, Redington has delivered the perfect excuse to get out in the back yard, to throw 30 feet of RIO at the target of your choice (two bulldogs were my moving targets). And as orange yarn unfolds out of perfect loops, you might forget that this rod was meant for practice.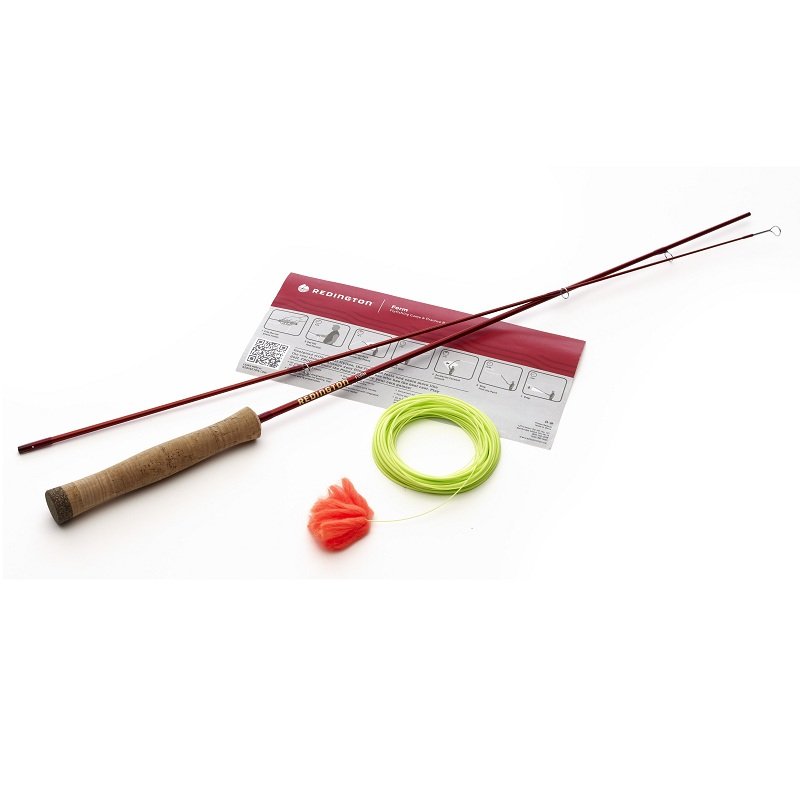 At $39.95, the
Redington Form Game Rod
is well worth the fun, and if you're like me, the perfect excuse to do a little last minute shopping.
Be careful out there. I'll see you on the other side.